Welcome to our Parishes
Under the current COVID restrictions in Greater Sydney, the Churches of St Thomas, Lewisham and St Patricks, Summer Hill are CLOSED and all Masses are cancelled.
Father Sam will be live streaming 10.30am Sunday Mass from St Thomas via our Facebook site. Please follow this LINK to watch the Mass.
Should you wish to watch a Live Streaming Mass at St Mary's Cathedral, please follow this LINK .
The St Mary's Livestream Mass schedule is as follows:
Sunday 10.30am Mass
Sunday 5pm Vespers and Benediction
Daily Mass Monday to Friday 1.10pm
Saturday 9.00am Mass

There are a number of resources on the Archdioscean website such as a guide to Spiritual Communion and much more. These resources can be accessed HERE
---
To keep up to date with what is happening in our Parishes, you can subscribe to our 'Parish Pick' weekly Bulletin that features our 'pick' of prayers, readings and information to inspire you along your faith journey. If you would like to subscribe, simply email office@thomaspatrick.org.au with your details. The current version can also be found on this website in our Bulletins section.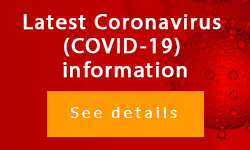 Further information and links are available in our News & Events section of the website.
Saturday Vigil: 6.00pm Rosary recited (about 5.30pm) before Vigil Mass.
Sunday: 8.00am
Monday: No daily Mass
Tuesday: No daily Mass
Wednesday: 9.00am
Thursday: No daily Mass
Friday: 9.00am
Saturday: 6.00pm Vigil Mass
More Mass Times »
Saturday Vigil:
Sunday: Portuguese Mass 8.30am English Mass 10.30am and 5.00pm
Monday:
Tuesday: 7.00pm
Wednesday:
Thursday: 7.00pm followed by 8pm Holy Hour & Benediction
Friday:
Saturday: 9.00am Mass
More Mass Times »