Welcome to our Parishes
As of Friday 12th February 2021, the following NSW Public Health orders will be implemented in places of worship in the Greater Sydney area:
A limit of one person per 2m2. This equates to a return to the limit of 100 people in St Patricks, and 320 people in St Thomas.
Face masks are no longer required but Parishioners are welcome to wear them if they prefer.
Congregational singing and chanting is still not permitted in places of worship or indoor venues
---
To keep up to date with what is happening in our Parishes, you can subscribe to our 'Parish Pick' weekly Bulletin that features our 'pick' of prayers, readings and information to inspire you along your faith journey. If you would like to subscribe, simply email office@thomaspatrick.org.au with your details. The current version can also be found on this website in our Bulletins section.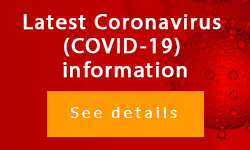 Further information and links are available in our News & Events section of the website.
Saturday Vigil: 6.00pm Rosary recited (about 5.30pm) before Vigil Mass.
Sunday: 8.00am
Monday: 9.00am (Only on Solemnities & Feasts)
Tuesday: No daily Mass
Wednesday: 9.00am
Thursday: No daily Mass
Friday: 9.00am
Saturday: 6.00pm Vigil Mass
More Mass Times »
Saturday Vigil:
Sunday: 10.30am and 5.00pm
Monday:
Tuesday: 7.00pm
Wednesday: 7.00pm
Thursday: 7.00pm followed by 8pm Holy Hour & Benediction
Friday: 7.00pm
Saturday: 9.00am Mass
More Mass Times »