St Thomas & St Patrick will reopen from Tuesday 2nd June
On Friday 29th June, the NSW Government has announced that Churches may reopen under strict guidelines including a maximum of 50 people at Mass. Our regular daily and weekend Mass schedule for both Churches will recommence from Tuesday 2nd June. While weekday Masses do not require booking, please understand that for now, you cannot simply 'turn up' to a weekend Mass – you must book a seat.
How to book a seat at Weekend Mass:
We will be using the TryBooking system to manage the attendance at each Mass.
Each week, tickets will be available from 10am Tuesday for the coming weekend. You must book online by clicking the link that will be sent out each week in Parish Pick (our online Bulletin), or via the link on our website or Facebook page. If you require help booking online, please call the Parish Office from 10am each Tuesday and we will book a ticket on your behalf. 
Please understand that tickets are allocated on a 'first-in' basis.
With this is mind, if you book tickets and are no longer able to attend the Mass that weekend, please cancel them online immediately or notify the Parish Office and we can cancel them for you.
You can subscribe to our 'Parish Pick' weekly Bulletin that features our 'pick' of prayers, readings and information to inspire you along your faith journey. If you would like to subscribe, simply email office@thomaspatrick.org.au with your details. The current version can also be found on this website in our Bulletins section.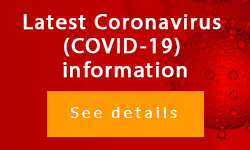 Further information and links are available in our News & Events section of the website.
Saturday Vigil: 6.00pm Rosary recited (about 5.30pm) before Vigil Mass.
Sunday: 8.00am
Monday: 9.00am: Mass on Solemnities and Feasts only
Tuesday: 9.00am
Wednesday: 9.00am
Thursday: 9.00am;8.00pm Holy Hour and Benediction
Friday: 9.00am
Saturday: No morning Mass, 6.00pm Vigil Mass
More Mass Times »
Saturday Vigil: 7pm [Portuguese]
Sunday: 8:15am [Portuguese]; 10.30am and 5.00pm [English]
Monday: [Segunda] 7pm [Portuguese]
Tuesday: [Terca] 7pm [Portuguese]
Wednesday: [Quarta] 7pm [Portuguese]
Thursday: [Quinta] 7pm [Portuguese],;10.45am Mass Nursing Home Chapel
Friday: [Sexta] 7.00pm [Portuguese]
Saturday: 9.00am Mass [English]; 7pm [Portuguese Missa Vigilia]
More Mass Times »