Welcome to the Parishes of St Thomas (Lewisham) & St Patrick (Summer Hill)
We are currently living in unprecedented times and want to reassure our Parishioners that your spiritual and physical wellbeing is our primary concern.
In accordance with the current Government guidelines, the Churches of St Thomas and St Patrick are now closed to public access. All Masses and ceremonies are cancelled indefinitely.
The Archbishop of Sydney has issued a blanket dispensation from the obligation to Sunday Mass until further notice. There are many ways to draw close to Jesus including at Adoration, visiting the Church for private prayer, making a spiritual communion and participating through live streamed Mass from St Mary's Cathedral.

Jesus taught us that others would know we are his disciples by our love for each other. In order to maintain our sense of family and community, we are asking adult members of our Parish to provide their email and mobile details so we can utilise different technologies to keep in touch as a Parish. Please feel free to email office@thomaspatrick.org.au with your details to stay connected.

These are challenging times and for many of us, they can lead to increased feelings of isolation and anxiety. You may also be under financial stress or at risk of being unemployed during the Pandemic and need basic help with essentials such as food and medicines. Please know there is support available to you. Father Sam is available at any time priest@thomaspatrick.org.au or by calling (02) 9798 6016. CatholicCare offers a confidential crisis support service and can be reached on 13 18 19.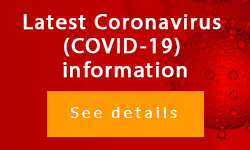 Further information and links are available in our News & Events section of the website.

Saturday Vigil: 6.00pm Rosary recited (about 5.30pm) before Vigil Mass.
Sunday: 8.00am
Monday: 9.00am: Mass on Solemnities and Feasts only
Tuesday: 9.00am
Wednesday: 9.00am
Thursday: 9.00am;8.00pm Holy Hour and Benediction
Friday: 9.00am
Saturday: No morning Mass, 6.00pm Vigil Mass
More Mass Times »
Saturday Vigil: 7pm [Portuguese]
Sunday: 8:15am [Portuguese]; 10.30am and 5.00pm [English]
Monday: [Segunda] 7pm [Portuguese]
Tuesday: [Terca] 7pm [Portuguese]
Wednesday: [Quarta] 7pm [Portuguese]
Thursday: [Quinta] 7pm [Portuguese],;10.45am Mass Nursing Home Chapel
Friday: [Sexta] 7.00pm [Portuguese]
Saturday: 9.00am Mass [English]; 7pm [Portuguese Missa Vigilia]
More Mass Times »